ANNOUNCEMENTS

SUMMER 2016 SCHEDULE

Coquitlam | Aug 29 - Sept 2
Delta | July 25 - 29
Delta | Aug 8 - 12
Delta | Aug 22 - 26
Delta | Aug 29 - Sept 2
Vancouver | Aug 29 - Sept 2
Whistler | July 18 - 22
Whistler | Aug 22 - 26
White Rock | July 4 - 8
White Rock | July 25 - 29
White Rock | Aug 22 - 26

On Line Registration available

- All fields are open until further notice -
- Classes run Rain or Shine -
- Please check here for up to date field information -
Latest Updates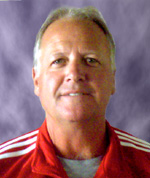 As the number one soccer school in BC, I am pleased to announce our 2016 Summer, and year-round programs !
We at Brad Higgs Soccer Schools, plan to have a lot to show and offer you here, and will strive to make your browsing experience more informative and fun !

"Looking forward to seeing
you this Summer!"
Register today online
Or call 604.939.1114
Feel free to dribble around our site, it's easy to find your way. All main sections are linked at the top and bottom of every page. Subsections, though a little different graphically, also include these main links, as well as links to find your way through each particular subsection... We hope you like it !